In order to further improve the product quality, according to the company's annual training plan, the technical center recently held a training activity on advanced grinding technology. The training was given by Li Hongbin, the company's chief engineer, and the participants were some grinding operators, technicians and quality inspectors of super large branch and rail transit branch, All staff of the technical center and technicians of all branches participated in the training.
  This training mainly focuses on the overview of grinding process, research on bearing grinding process, precision grinding process of ordinary grinder, new technology of electromagnetic centerless fixture, ceramic bearing grinding process, etc. at the same time, it makes an in-depth introduction in combination with the development trend of advanced grinding technology at home and abroad, as well as the existing processing capacity of the company As well as the problems that are easy to appear in the processing, reasonable suggestions are given.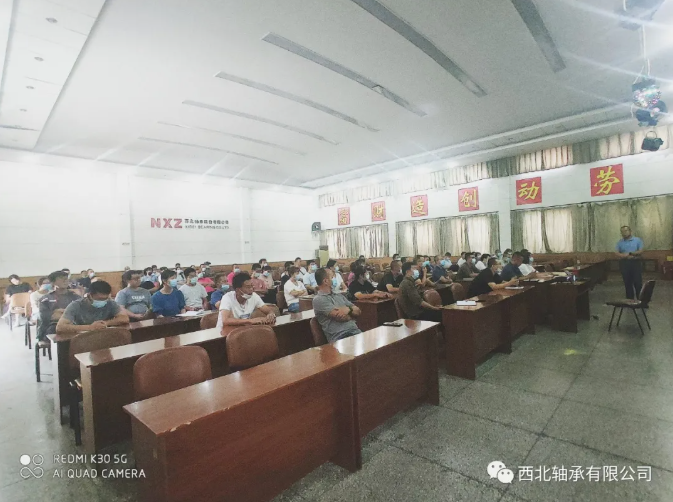 With the rapid development of science and technology, the market has higher and higher requirements for bearings, and new technologies and materials are constantly applied in the bearing industry. High end bearings have become the trend of industrial development, which puts forward higher requirements for bearing manufacturing technology. Bearing processing machine tools have long moved from numerical control to intelligence. Chief engineer Li stressed: "good products can only be processed by good technology. As a manufacturing enterprise, grinding is very important to produce high-quality products. The process ability must adapt to the continuous changes of the market in order to make the company develop continuously." Some existing machine tools of our company are seriously aging, and the function of new machine tools is also restricted due to commissioning, operation and other reasons. In order to meet the market demand, workshop technicians and operators need to make effective use of the existing machine tools from the aspects of personnel training and maintenance equipment, and constantly explore new processes on the basis of giving full play to the function of machine tools.
Through this training, the majority of operators and technicians have a new understanding of bearing processing, and the majority of cadres and workers have been prompted to change their ideas and continue to learn business skills, so as to contribute to the production of higher quality and high-end bearings by West axis.